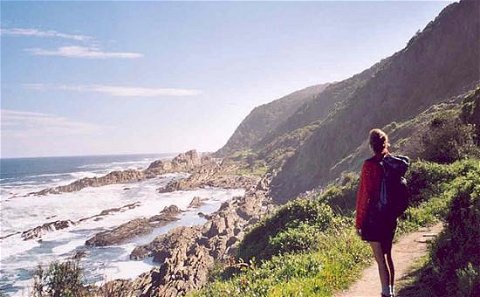 Otter Trail
South Africa´s most popular hiking trail.
The Otter Trail is a five-day walk, starting at Storms River Mouth, then heading west to end at Nature´s Valley. This is the icon of South African hikes.
This hiking route is along the coastline, or edge of the coastal plateau, and has numerous vicious little climbs to test you. Usually booked up 12 months in advance, there is a rare occasion where one can get onto the hike through a last minute cancellation.
To book, contact SANParks on +27 (0) 12 428 9111
reservations@sanparks
www.sanparks.org/ottertrail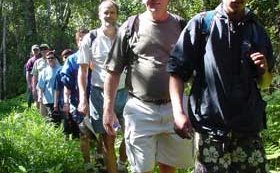 The Tsitsikamma Dolphin Trail
Hike the Tsitsikamma coast in luxury.
The Tsitsikamma Dolphin Trail is an all inclusive package that includes a 21km hiking trail, swimming in Indian ocean tidal pools, luxurious accommodation, delicious meals, attendance of a trained field guide, transfer of luggage to overnight stops and a 4x4 drive through the Storms River Pass. What more could you need?
For more information go to: www.dolphintrail.co.za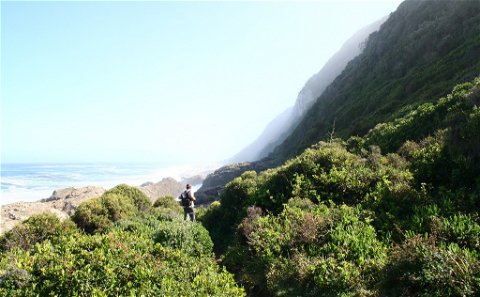 The Tsitsikamma Trail
Traverse the mountains of the Tsitsikamma.
The Tsitsikamma Trail is the reverse of the Otter Trail and is 5 day hike that starts at Nature´s Valley, and takes one through the mountains, forest and Fynbos of the area.
Equipment porterage is an option, as are shorter versions of the hike.
To make a reservation,  082 4955 466